From Bourbon Zero to Bourbon Hero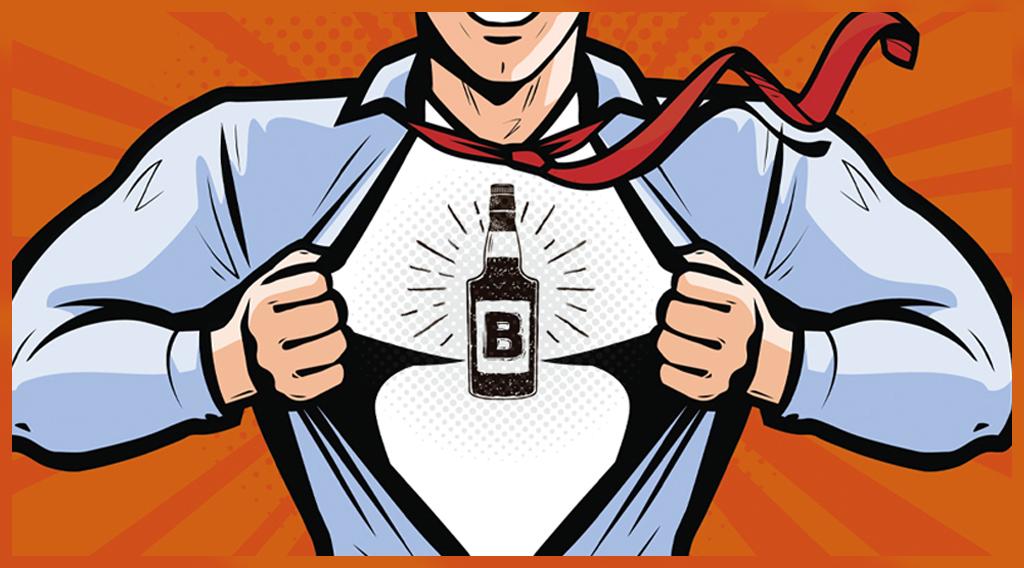 10 Tips to become the next Bourbon Hero
LBS board member and bourbon enthusiast, Stephen Woodall, shares 10 tips on how to transform any rookie into an experienced bourbon ambassador. You, too, can become a bourbon hero!
In June of 2012, my wife, Rachel, and I ventured to Lexington, Kentucky away from home in Indiana. She had an entry-level job at a local emergency vet clinic. I was following what I stated as "strong leads" to simply make a living. We moved to a new area, where we knew only one other person. No family or support network nearby, just each other. In retrospect, we did very little research into the area. It was one of those "feelings" that we followed to our new home.
And by following, our new and exciting adventure began: We had officially landed in the Bluegrass area!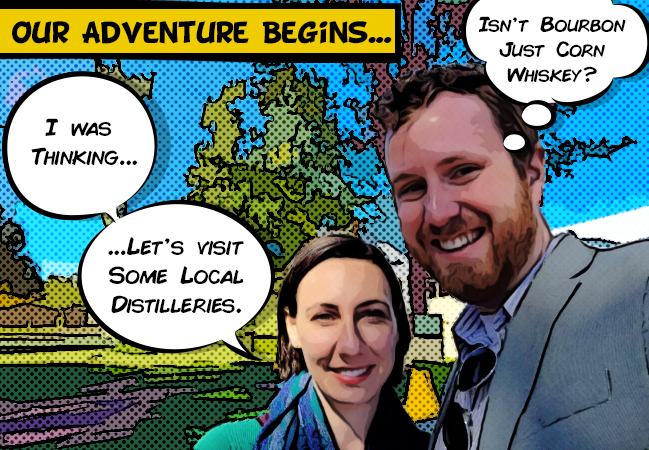 And here in the Bluegrass, they do two things very well: horses and bourbon. So just like that, we assumed that if you moved to Kentucky, you absolutely must know your bourbon! (And at the time, we knew zero.) Rachel and I enjoyed various brands of rum, tequila, and even the occasional Scotch. Rachel had wine appreciation, and I had a beer gut…feeling. It was a well-rounded experience in the land of beer, wine, and spirits. However, this "brown water" had eluded our radar long enough. So, we quickly began our studies.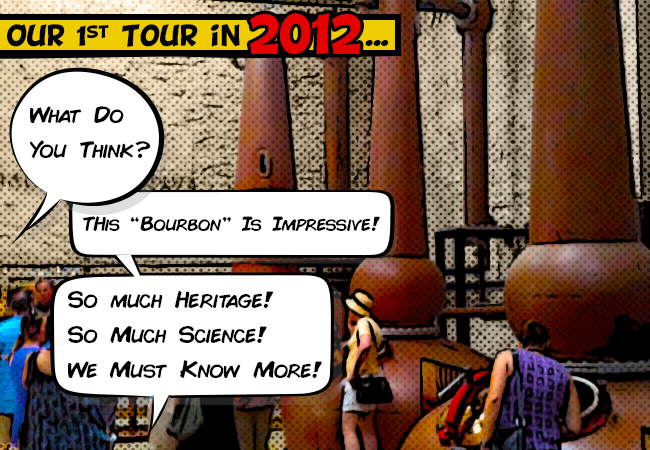 Fast forward to today. Rachel and I are board members of the Lexington Bourbon Society. We enjoy our bourbon stewardship, and we make recommendations to friends, families, loved ones, and of course, the complete stranger and poor soul aimlessly staring at the bourbon aisle at a local liquor store. We enjoy making recommendations, trying new spirits, and being ambassadors to America's Native Spirit. Rachel has even become an Executive Bourbon Steward in the process. And as for me, I now have a bourbon gut...feeling about this passion. It is a fun-filled adventure diving into history, science, and certain creativity unlike no other. "But, Stephen…" you ask. "Where do I start? I, too, know zero about bourbon!"
Well, that's the beauty of America's Native Spirit. The excitement is in the journey, and it is all about crafting your own, personal experience. With that, I can share a few tips and launchpads to help along the way. But remember, it is up to you to take your bourbon experience to the next level.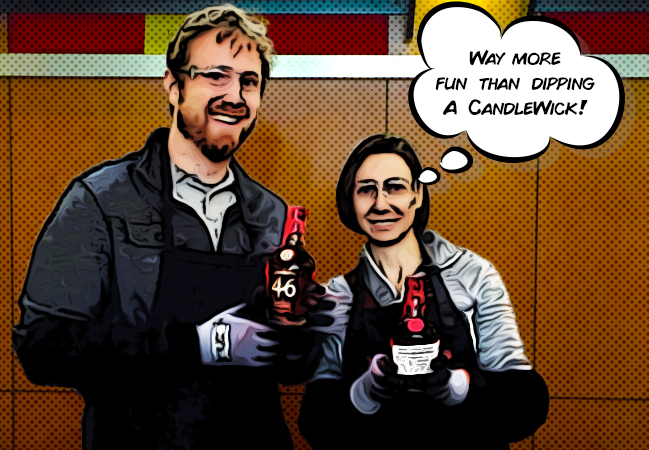 1. Visit Distilleries. This seems straightforward you would think. However, it is amazing how many Lexingtonians I meet state, "I've lived here my whole life, and I've never visited a bourbon distillery." I am dumbfounded. I guess it is something about the whole "it's in my backyard" thing.
However, simply put: Visit bourbon distilleries. Make it a day trip, a weekend getaway, a romantic outing, and enjoy the experience. Enjoy the smells, the tour, the interaction, and of course, the tasting. These are the steppingstones to becoming more familiar with the spirit and the industry.
And do not forget to visit distilleries multiple times. Just because you completed a tour that one time does not mean the distillery stays the same for all eternity. Each visit offers something new! Distilleries constantly adapt and change things up for visitors. Whether you are dipping bottles in wax, swiping your finger through the bubbling yeast, or charring a barrel, the distillery is engaging and captivating its audience in adaptive and interactive ways. And every location does something unique to highlight their product and their heritage.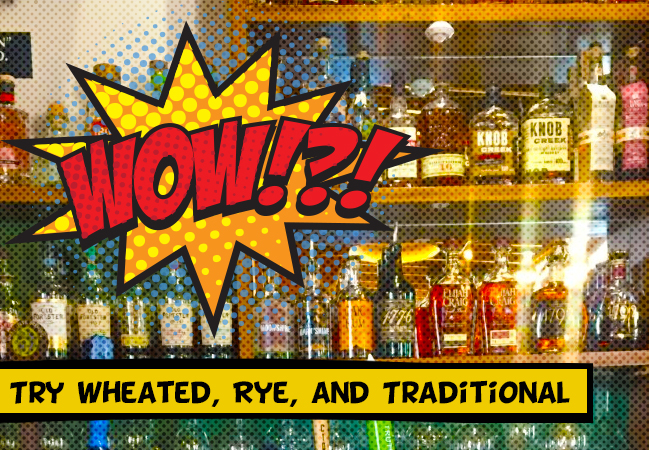 2. Try different products. We are creatures of comfort and familiarity. We find our go-to drink, our comfort meal, and we enjoy them a lot. It is old reliable. It is safe. It never quits on us.
And guess what? That same safety net hinders you from experiencing some finely crafted spirits that await you unless you are willing to step outside your normal routine. Bourbon can easily provide that excitement to anyone who is the least bit curious.
You have different brands. There are different mash bills, sour or sweet! There is high proof versus lower proof! And, what about that single barrel? You can have amazing results from some simple aging and restricted ingredients defining a bourbon whiskey. Maybe you fancy a rare find? Or could it be a new release? Maybe it is blended to perfection? Whatever your taste could be, taking the opportunity to try different products opens a world of new loves and go-to experiences for you to enjoy.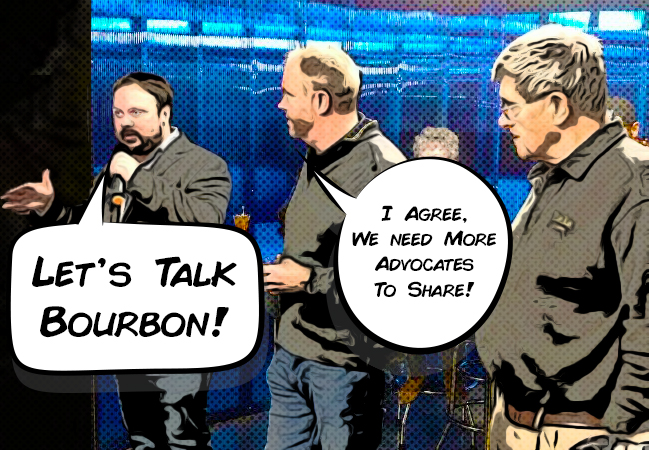 3. Follow bourbon experts and advocates. Not sure what to try or what questions to ask? Well, the good news is that you can look to the experts who are helping to ask the questions and review the products.
Also in today's day-and-age, we live in a world with vast information readily available at our fingertips. We have social media. And, we have fellow bourbon-lovers! Whiskey advocates like Fred Minnick or RareBird101 and YouTube groups like "It's Bourbon Night" or "Let's Talk Bourbon" remind us that we are not alone in our love for all things bourbon.
So, get out your notepad and favorite pour! Or snuggle up next to the fireplace with a tablet and sip of choice! And, make sure you are reading those reviews to stay current and informed on the trends of bourbon.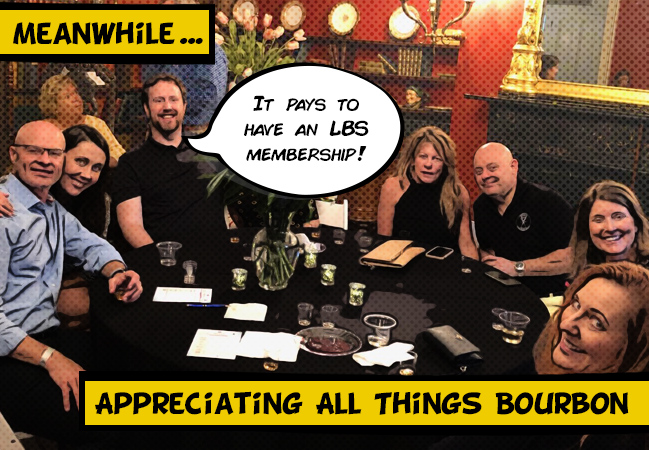 4. Join a bourbon group. Bourbon has experts and advocates, but there are also groups who enjoy the spirit too! There are bourbon groups growing in popularity across the nation to help celebrate America's Native Spirit!
The fact you are here means you are aware of the Lexington Bourbon Society. Our society has 250+ members who regularly meet, sip, and raise money supporting various charities throughout the year. It is a fun group that socializes and cross-educates on bourbon, its heritage, and the making of such a fine spirit. Across Kentucky, there are several groups that focus on bourbon and its community. These groups are meeting in Louisville, Frankfort, and of course, Lexington!
Not in the Lexington area? You can still join. Many groups like the Lexington Bourbon Society have the ability to become a member online. You can participate in discussions and share your love with other enthusiasts. Social media allows you to follow and like things that are going on with the organization.
And don't forget, you can start your own group too! If you are in a city that does not have a group, you can be the first step toward getting a bourbon group going for your area! And if you need help or pointers, feel free to reach out to us. We have helped start other groups across the country who, too, are appreciating all things bourbon!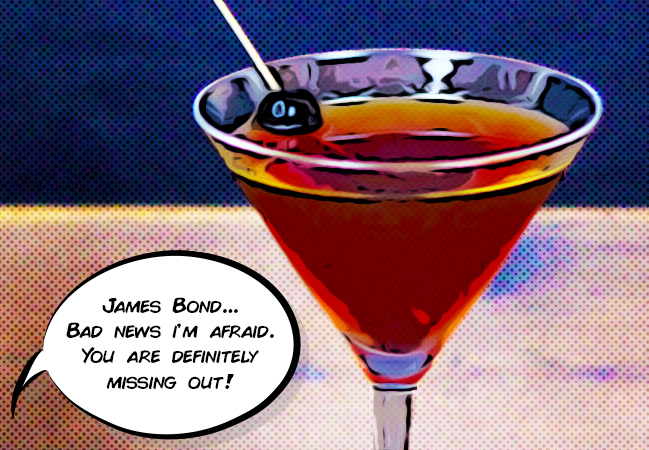 5. Make bourbon cocktails. What comes to mind when you think of drinking bourbon? Many folks are under the assumption that you can only have your bourbon neat or on the rocks. This is simply not true.
However, it is highly recommended by leaders in the bourbon industry to try your bourbon alone first. This is especially good if you have never tried that product or brand. It does help to learn its profile and determine the best use of the spirit. In some cases, you will want to try it after placing a few small drops of water into the pour. (This can help open up the flavor for some bourbons, essentially allowing it to breathe.) And once you get an idea of what tastes and delicious flavors it provides, you are ready to experiment with cocktails.
First off, if you are professionally trained to mix drinks, enjoy and embrace your gift. For those of us who are "winging it", making cocktails will take research and practice. There are trials and failures, so don't use your most expensive pour on your first attempt. Work up your confidence and become more and more familiar with the basics before advancing to the next level.
Start with core bourbon cocktails, like an Old Fashioned, Kentucky Mule, or Whiskey Sour. Then, learn to create a Boulevardier or Manhattan. And don't forget a Mint Julep or the Winner's Circle to enjoy during Derby season or a Hot Toddy when you are under the weather. With enough practice, you will be able to share bourbon with anyone, neat or mixed!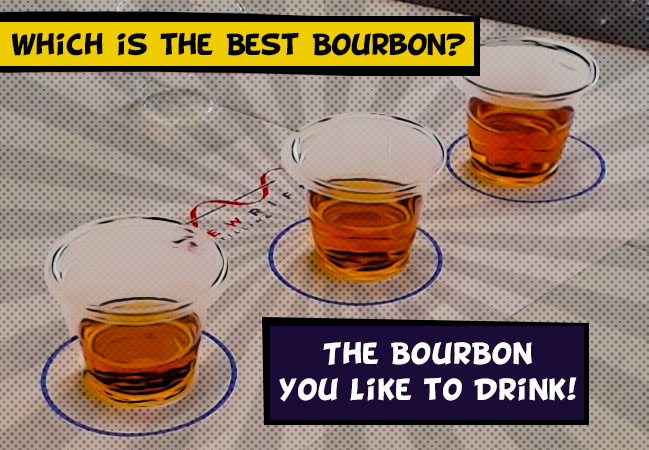 6. Attend tasting events. Tasting bourbon is fun, whether it is a blind tasting event or a casual, social gathering. Having several friends over to sip pours can expand your knowledge of bourbon and introduce folks to new favorite picks.
Imagine you are having that small get-together, and folks are interested in sharing bourbon spirits, what do you bring out to taste? Well, you can share a vertical collection or showcase some rare finds. You can even challenge each other in naming the distillery, brand, or location where the product aged in the rickhouse! No matter how you set up the tasting event, it is a surefire way to celebrate the variety that America's Native Spirit provides.
Once you are more comfortable sharing bourbon and some related trivia, you may be interested in hosting a tasting event. This challenges you to know your stuff, as guests will be looking to you to share history, factoids, and tasting notes pertaining to the provided pours. Just make sure you have enough tasting glassware for guests, such as the common Glencairn.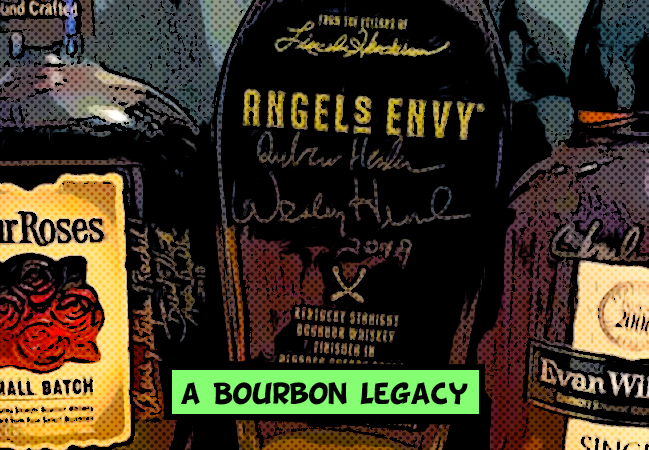 7. Get a bottle signed. Looking at the various picks that bourbon provides, it goes without saying that the industry is booming. In recent years, we have seen more and more craft distilleries popping up across the country. There are many distinct locations specializing in their bourbon offerings.
And with most distilleries, you will likely have onsite the master distiller (or head distiller) when it comes to creating the perfect products. While this is not required for an operating distillery, the master distiller holds the key to their products' success. If they allow the quality to dip, then the entire brand suffers. A lot of responsibility falls on their shoulders, so each master distiller works tirelessly to ensure a consistent and delicious product is released to the mass consumers.
So, why and how do I get a bottle signed from them? Well, it is part timing and part commitment. When you decide to get a special bottle signed, you must be able to visit when the master distiller is available. Of course, with their schedule, this window of opportunity is small and limited to specific locations or events. It is important to appreciate the time spent in the presence of a master distiller. So, getting a signature can represent your appreciation of the distiller's time spent on the product, and with you, a bourbon enthusiast and satisfied customer. View it as a thank you for the hard work and quality bourbon being produced.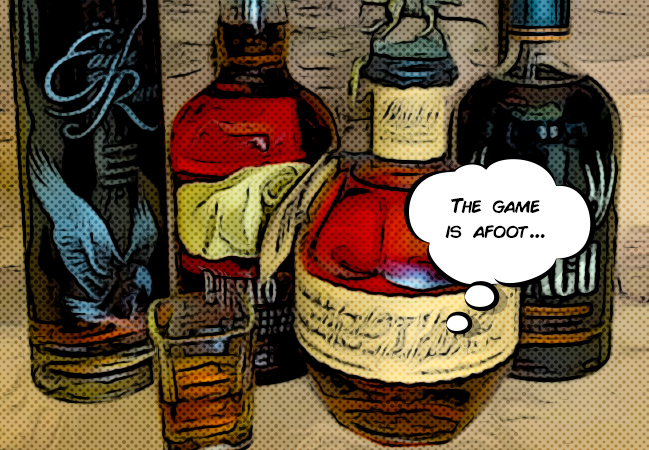 8. Complete a collection. The next step after getting a bottle signed naturally seems to be another signed bottle. And if you are an advanced enthusiast, another logical direction would be to complete a set.
So, what exactly is a set?
This can be any form of collection you wish to complete. Maybe you are a Buffalo Trace fan, and you want to collect one of each of their many products. (BTAC anyone?) Or maybe you want to complete a specific vertical? Old Forester might be calling out to you to finish the Whiskey Row Series, or Four Roses with each of their 10 available single barrel recipes. You may need to wait in the cold snow outside your favorite liquor store. Or maybe you know a guy who knows a guy who is neighbors with a guy who purchased an old bottle at an estate sale. No matter the collection, there will be a few that are deemed hard to find.
Each collection tells a unique story. There is certainly a thrill in the hunt to complete a set. So, have fun with it and remember: Collections are fun and all, but make sure you are enjoying sips, too. Bourbon is best enjoyed by drinking with friends and family, not collecting dust, and being locked away in a cabinet.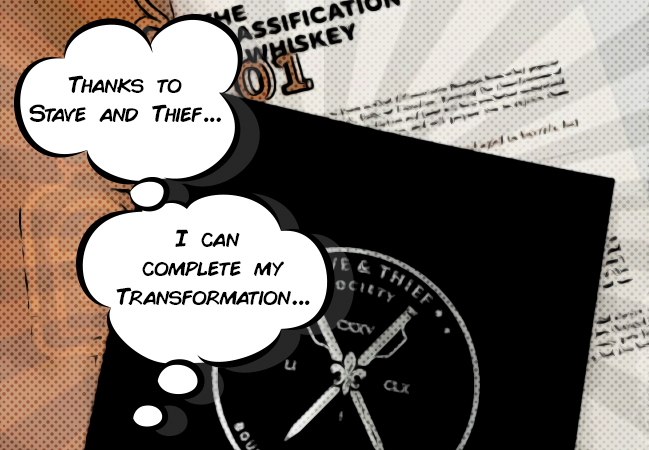 9. Become a Bourbon Steward. Just as Wine Country has respected sommeliers, the Bourbon Trail has educated Bourbon Stewards. These stewards are educated in sharing and helping others appreciate bourbon, its heritage, and the mastery of distilling America's Native Spirit.
Through the Stave & Thief Society, you as a bourbon enthusiast can complete classes and training to take your passion to the next level. Once completed and the test passed, you will be certified to properly share and educate others on all things bourbon. This is a great opportunity for those in the industry looking to grow professionally. It also designates a level of commitment and expertise on this amber spirit. The highest level currently available to complete is the Executive Bourbon Steward program, where you are qualified to teach other aspiring Bourbon Stewards.
Are you ready to take the next step? The Lexington Bourbon Society can help. We have several members who are Executive Bourbon Stewards and have connections to the Stave & Thief Society. We highly recommend those interested to invest in the program and become go-to stewards appreciating all things bourbon.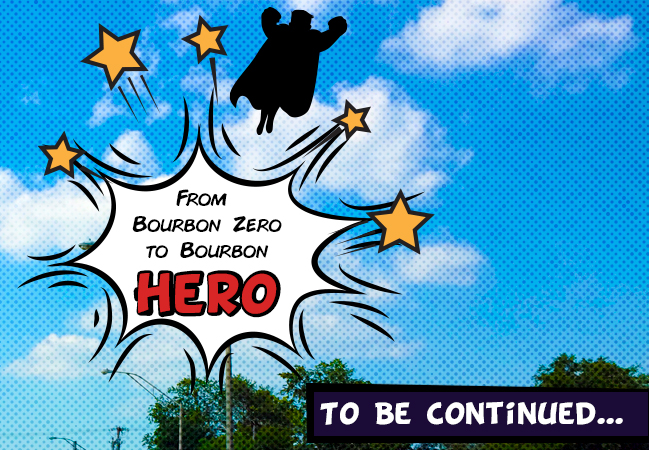 10. Travel as a bourbon ambassador. Now that you have completed the previous steps, you are ready to go forth and share bourbon around the world. Bourbon is extremely popular outside the United States, including Japan and other Asian countries. Europeans love it, too! The moment you travel elsewhere and discuss bourbon with a complete stranger, you are representing America's Native Spirit.
So, depending on what bourbon knowledge you drop or "neat" information you share, you very well could affect that person's perception of the spirit. Making recommendations is not always easy. It takes experience, knowledge, and confidence. Here's to all the folks who will appreciate this spirit thanks to your ability to share on bourbon and its heritage! Cheers!
With that, you have successfully transitioned from bourbon zero to bourbon hero! It is a great responsibility and continues to grow. The industry is growing and adapting with each new barrel filled and aged. So, who knows what the bourbon community will become in the coming years? It will truly be an exciting new chapter ahead for the heritage of bourbon!