"One sip of warming bourbon gives me a Christmassy feeling, the spicy heat teasing out memories of the fragrant liquor." — Lynn Marie Hulsman
Each year, we bring holiday cheers celebrating our Bourbon Advent.
Whether you are sipping a premium pour or a special barrel pick that is no longer available, season's greetings as we participate in Bourbon Advent throughout the month of December.
The Lexington Bourbon Society enjoys sharing our calendars with membership each year. We celebrate the holidays and kick off the festive season with our calendar exchange event before Thanksgiving. And by providing a bottle poured into 24 labeled 1oz. bottles, members can enter into one of the calendars we offer and follow along online.
The spots are first-come, first-serve. Most recently, we have been providing a premium bottle calendar and a store barrel pick/single barrel calendar. In the past, we have also done open whiskey calendars to try other pours outside of just bourbon. Calendars fill up fast, and 2 to 3 calendars are offered for members to participate.
When December approaches, check out each featured post by liking @LexingtonBourbonSociety on Facebook. Let's celebrate the holidays and welcome the festivities each year through pours that warm the soul. Cheers!
We thank everyone who participated last year's Bourbon Advent. Both calendars were very enjoyable and tasty. Check back as we approach December for the 2022 calendars.
Single Barrel | Barrel Pick
Our first calendar focused on stores, retailers, and collections from folks who appreciate the art of the pick. Barrel picks were welcomed as submissions from 24 lucky people who got to enjoy a variety of pours!
Click our calendar image or HERE to download the 2021 LBS Advent Calendar for Single Barrel or Barrel Pick as a PDF.

Our second calendar focused on premium bourbons that cost over $75. These pours were either hard to get or considered exclusive favorites among the members who participated.
Click our calendar image or HERE to download the 2021 LBS Advent Calendar for Premium Bourbons as a PDF.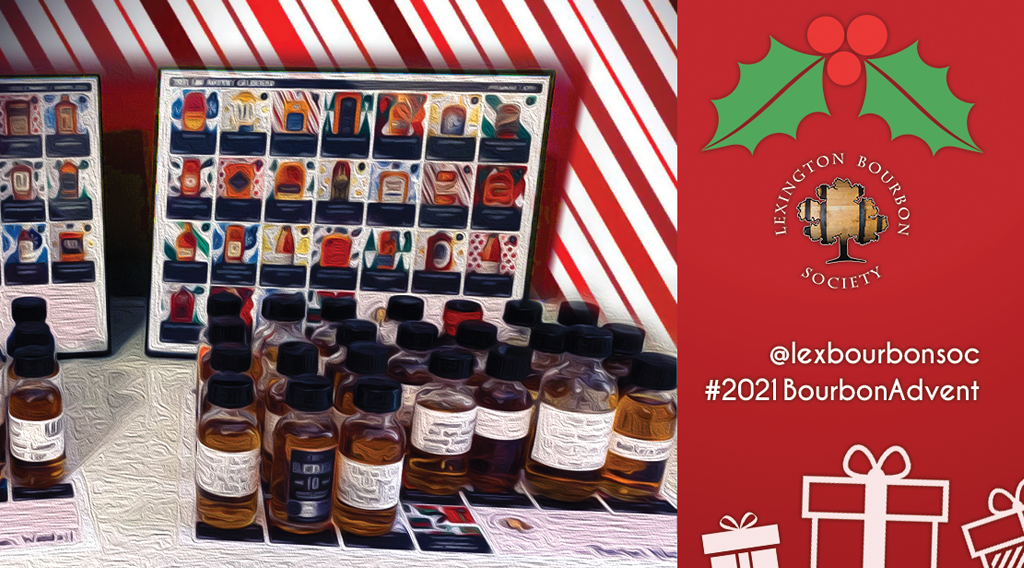 Interested in sharing a favorite whiskey for the Bourbon Advent season?
Have a bottle you would like to share with us during the month of December? Contact us and we will work together to include it for the coming holiday season!