"Civilization begins with distillation." — William Faulkner
Each year, we celebrate 30 Days of Bourbon Heritage.
From legacy to emerging, we highlight distilleries and their bourbon whiskey as part of our celebration for Bourbon Heritage Month in September.
Every distillery has a story to tell: Maybe it started as an expansion during the early frontier days? Or perhaps they battled rectifiers and their impure productizing efforts? Or maybe they survived prohibition by providing prescriptions for "medicinal purposes"? Or is the story a newer tale crafted for our current times?
No matter what the story could be for our favorite distilleries, when the Lexington Bourbon Society is not hosting a Distillery Series event, we spotlight Bourbon Heritage across the United States. We feature various bourbon whiskeys during the month of September. So, check out each featured post by liking @LexingtonBourbonSociety on Facebook, and join in as we share factoids and historical tidbits across several distilleries.
Our last 30 Days of Bourbon showcase highlighted ways to take action in the bourbon culture and industry. We will post the 30 days of bourbon action soon here.

In the meantime, enjoy our cocktails from 2021.
In recent years, wheated bourbons have become increasingly popular. To be considered a wheated bourbon, the spirit is made of at least 51% corn and then the second most prominent flavoring grain is wheat instead of rye or barley.
Today, we are featuring Rebel Cask Strength from Lux Row Distillers. The mashbill is 68% corn, 20% wheat, and 12% malted barley. This particular bottle is 120 proof and is a single barrel picked by Happy Hour Liquor & Bar and LBS. Because of the higher proof, we enjoyed it in a Boulevardier cocktail.

The Bottled in Bond Act was first put into place in 1897 to prevent rectifiers from adding ingredients to cheap spirits, and then selling as whiskey while also increasing pricing. Surprisingly, this was enacted before there were any commonplace FDA regulations.
In order to be labeled as Bottled in Bond, the spirit needs to follow all of these guidelines:
* It is made at one distillery.
* It is made in one distilling season (January-June or July-December).
* It is bottled at 100 Proof (50% ABV).
* It is aged at least 4 years in a government bonded warehouse.
Today, we are featuring Benchmark Bonded from Buffalo Trace Bourbon. The mashbill used is low rye which is also the same as their Eagle Rare, George T. Stagg, Colonel E.H. Taylor; just to name a few. This particular bourbon has quite a bit of citrus notes, and we paired it with a Bourbon Paloma cocktail.

Small Batch bourbon is popular and easily found on shelves. But, what is Small Batch? There is no legal definition for the "Small Batch" label, and each distillery has its own barrel number that they follow for their specific expression. Small Batch is generally a smaller number of barrels mingled together for a specific profile compared to a distillery's larger vatted expressions.
Today, we are featuring Four Roses Small Batch Select from Four Roses Bourbon. Their Small Batch Select is compromised of 6 of their mashbills (OBSV, OBSK, OBSF, OESV, OESK, OESF), a minimum of 6 years old, and bottled at 104 Proof. With the depth of flavor, this mingling of mashbill profile provides, we paired it with a Honey Manhattan.

Week 4 — Craft Distillery
What is a craft? What is craft distilling? The American Craft Spirits Association defines a craft distillery as follows:
* A distillery who values the importance of transparency in distilling, and remains forthcoming regarding their use of ingredients, their distilling location and process, bottling location and process, and aging process.
* A distillery that produces fewer than 750,000 gallons annually.
* A distillery that directly or indirectly holds an ownership interest of less than 50% of the DSP.
Today, we are featuring Yellowstone Hand Picked Collection Single Barrel from Limestone Branch Distillery. It was picked by Wine+market and Base249. Barreled 11/15/2016, this 4-year bourbon was bottled at 115 Proof. To lighten up this delicious pour, we paired it with a Pony Express cocktail.

Has anyone asked you, "What is your unicorn bourbon?" "What is that one bourbon you wish you could find?" Recently, specific bourbons which used to be easily found on shelves are now getting harder and harder to find. And, when you do find them, the price is likely well above retail. These once well-priced and well-stocked bottles are now considered rare. Then, there are other bottles that were always considered rare perhaps from a distribution standpoint, an ultra-limited release, or age statement. When you do find that one rare bottle on a shelf, it is hard not to pass it up!
Today, we are featuring Old Forester Single Barrel Barrel Strength from Old Forester. This particular bottle was a barrel pick by Ouita Michel of The Thirsty Fox. With the herbal and floral notes, it does not sip like it is 130.1 Proof! With this high-proof bourbon, we thought a nice Bourbon Affogato would bring in the comfort of fall.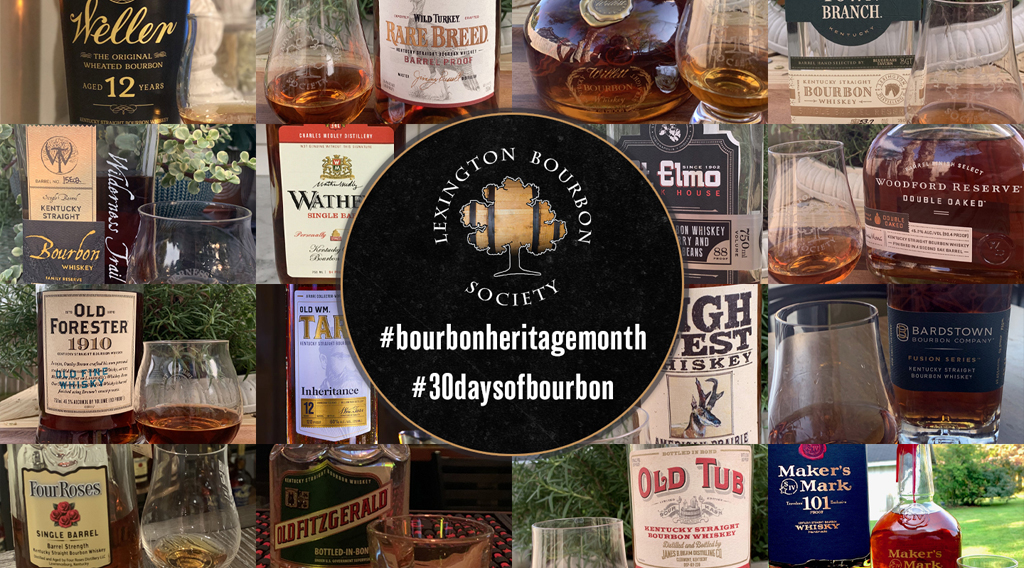 Interested in featuring a bourbon whiskey during 30 Days of Bourbon?
Have a suggestion or product you would like to share with us during the month of September? Contact us and we will work together to include it for our upcoming Fall lineup!